Individual DryColor Sheets
Refill your palettes or design your own with our individual DryColor Sheets!
Create your own custom palette by mixing and matching our DryColor sheets!
Click the Peerless Watercolor Pak options below to pick up any colors you need to refresh your palettes!
We have been making our paints by hand since 1885
Paints are non-toxic and everyday our company is moving towards lowering our enviormental footprint
---
Refresh Your Peerless Palette
Have a Peerless Palette that needs a little bit of a refresher?
If you're anything like me, when you buy a set of paint you tend to use up your favorite colors first.
Then, just like getting to the end of a bag of halloween candy you're left with Werthers, apples, and raisins - all good treats - just not when you're craving a king size kit-kat bar.
So I decided to create a few pages where you can see a few of our most popular palettes organized by the individual colors they include.
Simply find your palette below, click it, and pick and choose which colors you need.
I hope this helps make things a little more convient for you!
Keep being awesome and thank you so much for choosing Peerless Watercolors.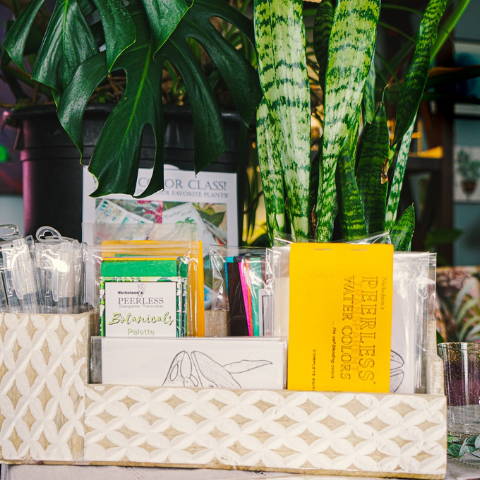 ---