"Pay What You Can" Holiday Sale
The pressures of life and the holidays are tough - make it a little easier by clicking the button below to view a list of discount codes.
Simply choose the code that is best suited to your budget and enter it at checkout!
Products our Painters Love
How to Use Our Watercolors
Step 1: Pick your Colors

Either pick them randomly (like I do) or pick a few that fit your color scheme.

Step 2: Wet Your Brush

Find your favorite brush, whisper a few sweet nothings to it, then dip it in some clean water.

Step 3: Touch Brush To Paint Side Of DryColor Sheet

One side of our paint has a wash to show you what the color could look like (this side also has the name stamped on it) and the other side is our concentrated paint - you want that side.

Step 4: Start Painting!

You are ready to start painting. The wet brush both activates and lifts the concentrated paint from the back of our DryColor sheet.
Let customers speak for us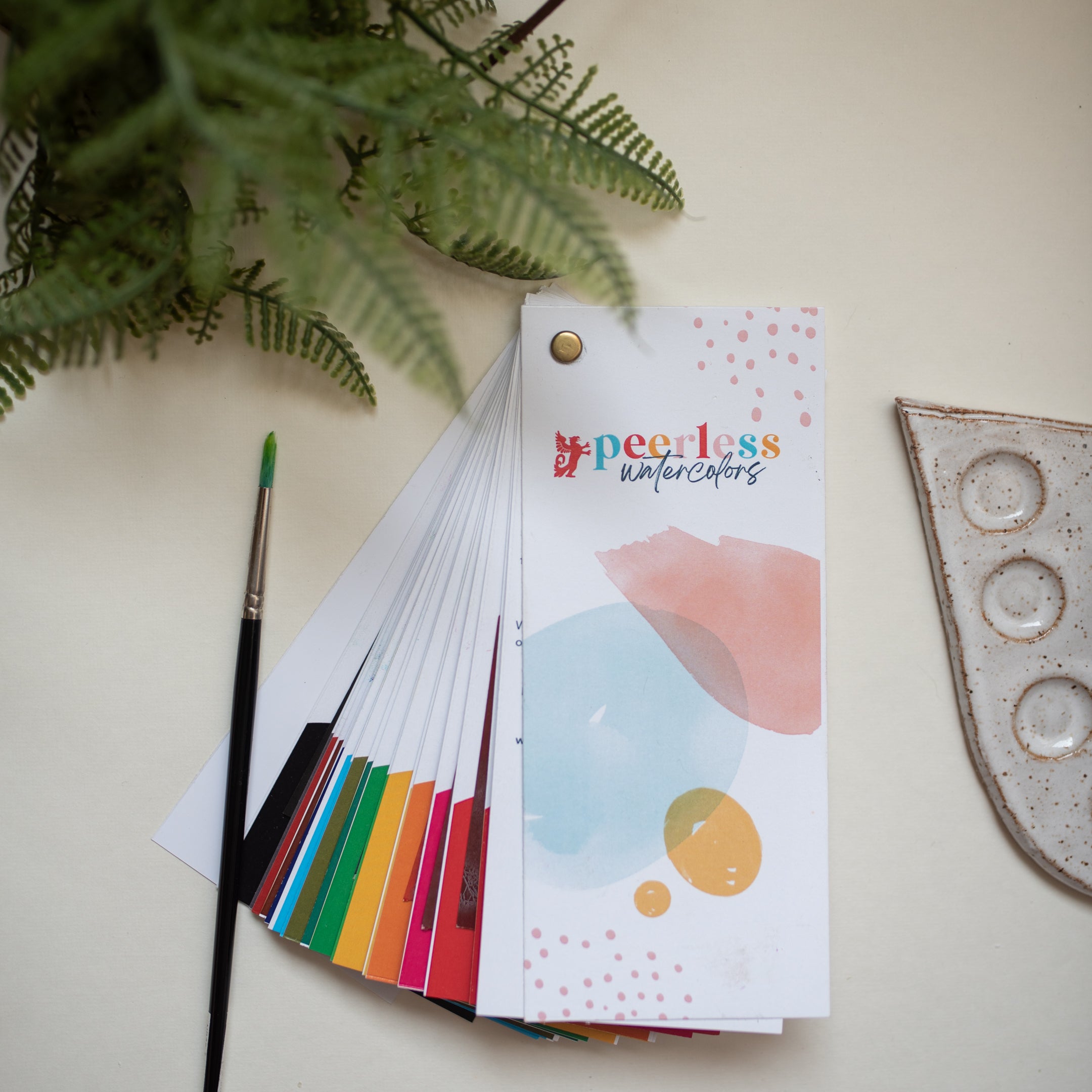 The Artist's Palette
Designed with the help of hundreds of our customers - The Artist's Palette marks the next generation of Peerless Watercolors.
The 20 colors in this versatile palette can be used any time and anywhere inspiration might strike.
Click the button below for more details.
Liquid Metallic Watercolors
When it comes to these Liquid metallics you can really let your imagination go wild!
Quick shop for Sunshine - Liquid Metallic

Quick shop for Dragon Scale - Liquid Metallic

Quick shop for Blue Raspberry - Liquid Metallic

Quick shop for Peerless Transparent Metallics